IT'S TIME TO THINK DIFFERENTLY. POWERFULLY.
Transcend thoughts that waste your time energy and money.
Create what you want. Be Inspired and Impactful.
MARY J. LORE is an internationally recognized thought leader, public speaker, award-winning author and mentor to thought leaders and those who influence many around the world.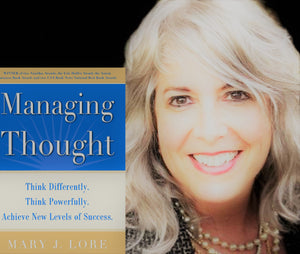 There's a reason MANAGING THOUGHT received awards in business, motivation, communication skills, philosophical thought, self-help, enlightenment and inspiration - IT WORKS!!!
Mary's work is endorsed by corporate leaders, educators K-12, college professors, psychology professionals, spiritual teachers and executive, sports, and life coaches.
Previous winners of the most recent awards that Mary received include the Dalai Lama,  Thich Nhat Hanh, and Eckhart Tolle.
Managing Thought Product and Service Collections
Some of the Organizations that Benefit from Mary's Managing Thought® Process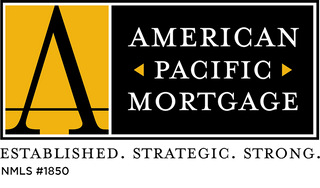 Testimonials
For years, great leaders have realized the 'the power of positive thinking.' Even pessimistic people prefer to follow positive, optimistic leaders. Managing Thought takes this concept to a completely new level and teaches us how to actually manage our thoughts to be creative, inspired, and impactful in all we do. The concepts are practical and real and are equally beneficial at home or in the workplace. Lore's book reinforced that I actually have a choice and can control my thoughts versus being controlled by them - I find that to be incredibly powerful.

Gordon Krater CPA, Managing Partner of Plante & Moran, 19 consecutive years on FORTUNE Magazine's list of "100 Best Companies to Work For"
Managing Thought is to this century what How to Win Friends and Influence People and 7 Habits of Highly Effective People was to the last century. Thought management is a key asset for today's leaders.

Barbara Stanbridge, change management expert and former president of the National Association of Women Business Owners
Bottom-line improvement comes through people, and I want people on my team who can think for themselves, visualize outcomes, and be proactive in seeking positive results.  Mary Lore shares a very creative approach to analyzing and measuring our thought process. Managing Thought is a must read if you want to develop a personal flight plan that has positive outcomes, takes you to new heights, avoids significant turbulence, and puts you in control.

Howard Putnam, former CEO, Southwest Airlines and Author of "The Winds of Turbulence"
 I believe Managing Thought is one of the most important books I've read in the last ten years. Her insights and exercises are extremely relevant, practical, and powerful. I refer to her work and recommend her book often. On a personal level, my subsequent conversations with Mary have revealed someone who is authentic in spirit and consistent in action. What a pleasure to find a colleague and a friend of such high integrity and passion for living a life well lived!

David Benzel, President and Founder, Growing Champions For Life
Anything you want in life such as health, a fulfilling career, or happiness begins with a single thought., yet how to manage your thoughts toward your objectives remains elusive to most people. in Managing Thought, Mary Lore has done a wonderful job presenting an accessible, step-by-step process for cultivating and reshaping your mind to finally actualize the life you want. A highly recommended book for anyone looking to achieve their life's potential. 

Dr. Maoshing Ni, Ph.D. D.O.M, Cofounder, Tao of Wellness and Yo San University and Author of "Secrets of Longevity & Secrets of Self-Healing
In today's 24/7 global world, executives and entrepreneurs are challenged in all aspects of their professional and personal lives. Today's education is about teaching future leaders how to manage these challenges. Managing Thought provides important and valuable insights as wellas robust and realistic prescriptive techniques that help train students to overcome those challenges while reinvigorating their passions and cultivating their all-important sense of self.

Kim Schatzel, President of Towson University, Towson Maryland